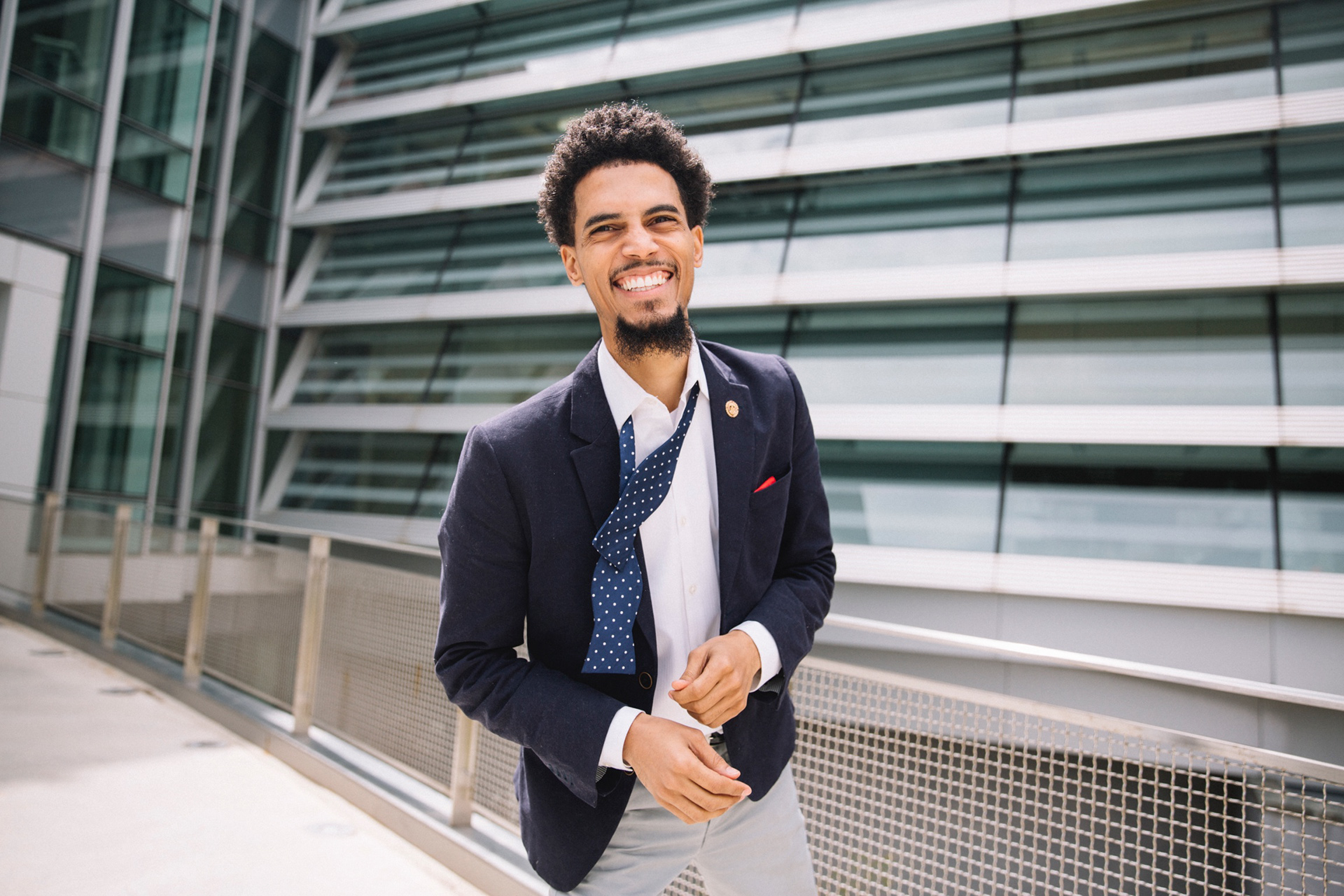 I love digging deep into an organization's mission and purpose. I deconstruct, I challenge, and I test how real and authentic an organization is to its DNA. The conception of any organization is rooted in its story. My goal is to find that story, extract it and tell it to people, so that they know the organization is the only solution to their problem.
As the head of branding in the Office of Equity, Diversity, and Inclusion at the National Institutes of Health my chief responsibility is threefold: (1) to identify brand gaps; (2) restore the integrity of the brand to the Agency's mission; (3) build better experiences with the brand, and; (4) ultimately renew the relationship between NIH and its customers.
In so doing, I've designed targeted products and constructed strategic messages that have shifted the organizational culture at the NIH. My expertise is in aligning brand messages to strategic business goals, producing enterprise-level messaging campaigns, setting creative direction and institutionalizing creative quality control, UX/UI design, and managing digital and social content.
CONTACT ME
Email: michael@mjadavis.com
Design Partner, 2018-Present
Dfi. Agency (Design for Impact) – Washington D.C., Austin, Atlanta, Los Angeles
Brand Manager & Senior Designer, 2013-Present
National Institutes of Health, Office of Equity, Diversity & Inclusion – Bethesda MD
Product Designer, 2018
University of Southern California, Center for Urban Education – Los Angeles
Product Designer, 2018
University of Southern California, Race & Equity Center – Los Angeles
Design Consultant, 2017-2018
University of Pennsylvania, Center for Race & Equity Research – Philadelphia
Interagency Working Group on Design & Public Policy, 2016-2017
The White House, Office of Science & Technology – Washington DC
Partner and Principal Strategist, 2010-208
Legacy Brand Images Agency – Washington DC, Los Angeles
Brand Leadership & UX Design, 2015-2018
Raheem Artificial Intelligence, Facebook Messenger Bot – Washington, DC, San Fransisco
Branding Consultant, 2012-2013
George Mason University, Office of Diversity, Inclusion & Multicultural Education – Fairfax, VA
Brand Architect & Graphic Designer
George Mason University, Early Identification Program – Fairfax, VA
Graphic Designer
Aol., Inc. — Dulles, VA
INTERNSHIPS
Muse Recordings  — New York, NY
NBC Universal — Washington, D.C.