Creative Direction. Branding. Physical Experience Design.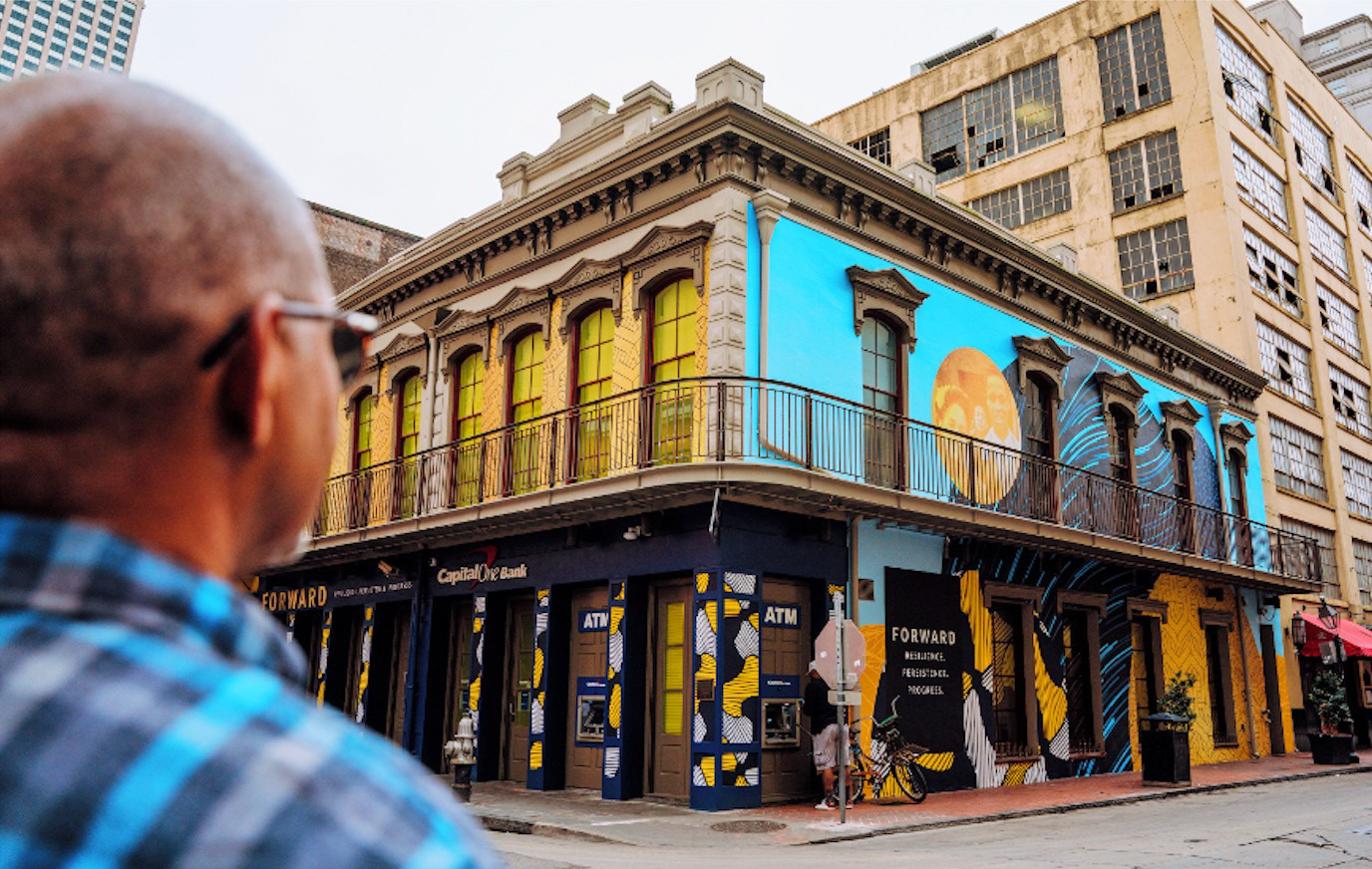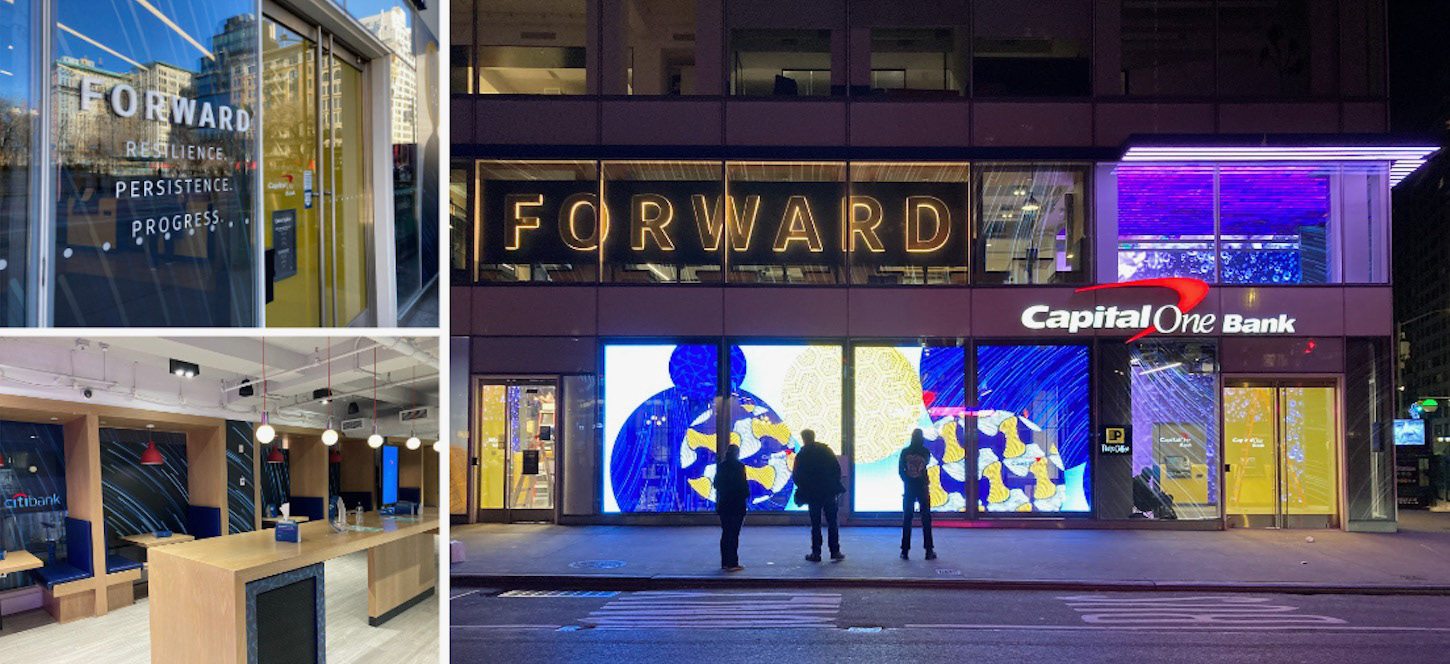 Assistant Creative Director, Cafe & Retail Experiences (Aug '20 – Feb '21)
It was Summer 2020. A cloud of utter hopelessness loomed over the entire nation after the deaths of Ahmaud Arbery, George Floyd and Brionna Taylor.
Capital One's opportunity was, not only to acknowledge historical and present-day financial injustices, but to demonstrate tangible support in Black communities and co-imagine a banking relationship that is unlike any other.
create an unforgettable immersive, sensory in-person experience where physical, sonic design tell a visceral story about the past, present, and future of Black Excellence and what it means to Change Banking for Good®. 
2)
Amplified the Creative Director's vision and supported early negotiations with VP+ leadership and vendors to ensure adoption of theme, physical design concepts, and sonic experiences
3)
Partnered with Art Director to iterate and approve of creative, amplification strategy, content development ensuring campaign remained on-brand
4)
Supported channel selection and distribution that drove customer awareness and engagement
5)
Maintained quality assurance of internal contractor deliverables, including LED screen animations, scripting and storyline adoption, video content selections, merchandise
Creative Director & Project Lead:
Tina "TJ" Johnson Marcel

Art Director & Creator:
Nicole Albertie

Assistant CD:
Michael J.A. Davis