Creative Direction. Branding. Physical Experience Design.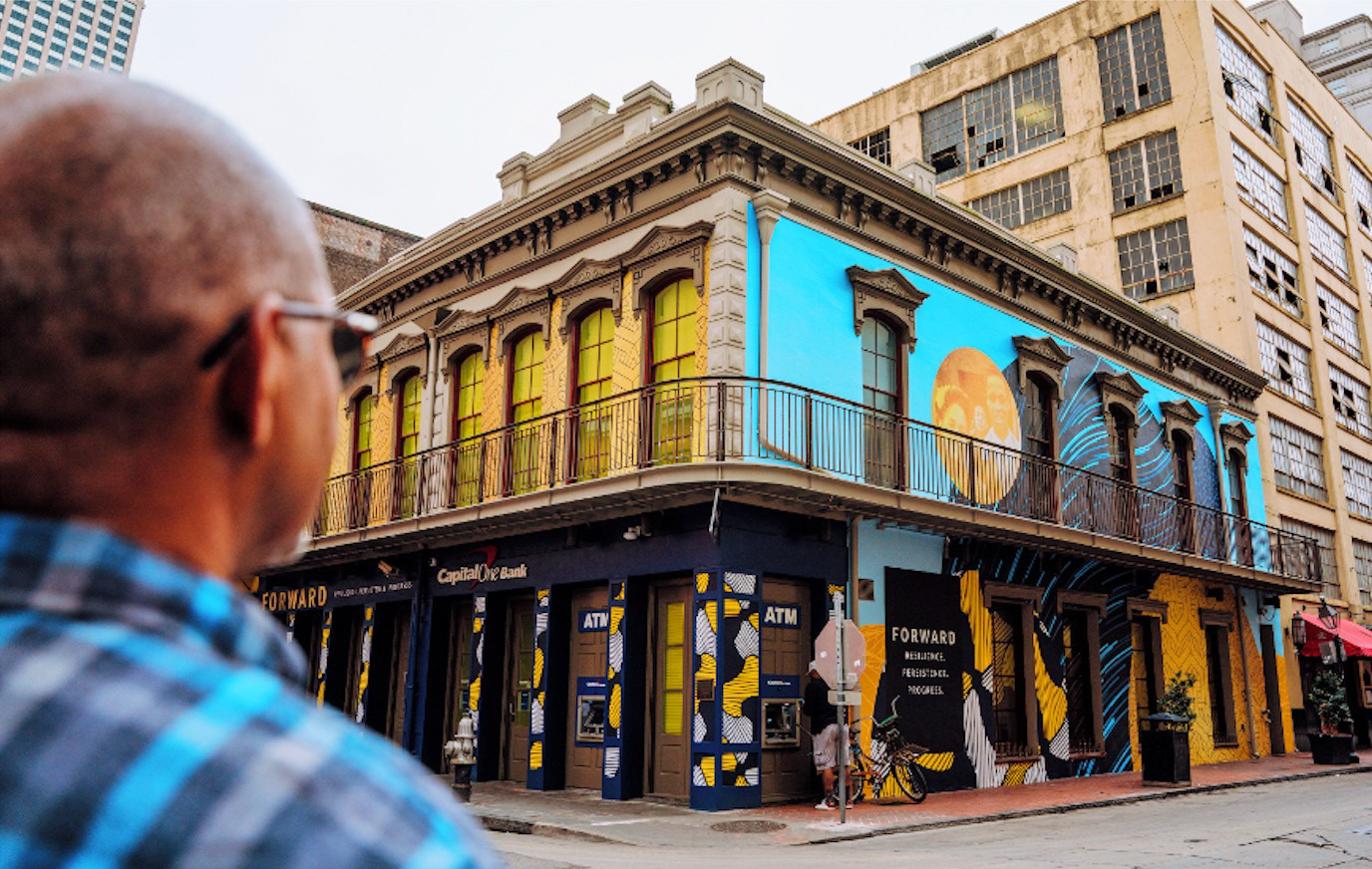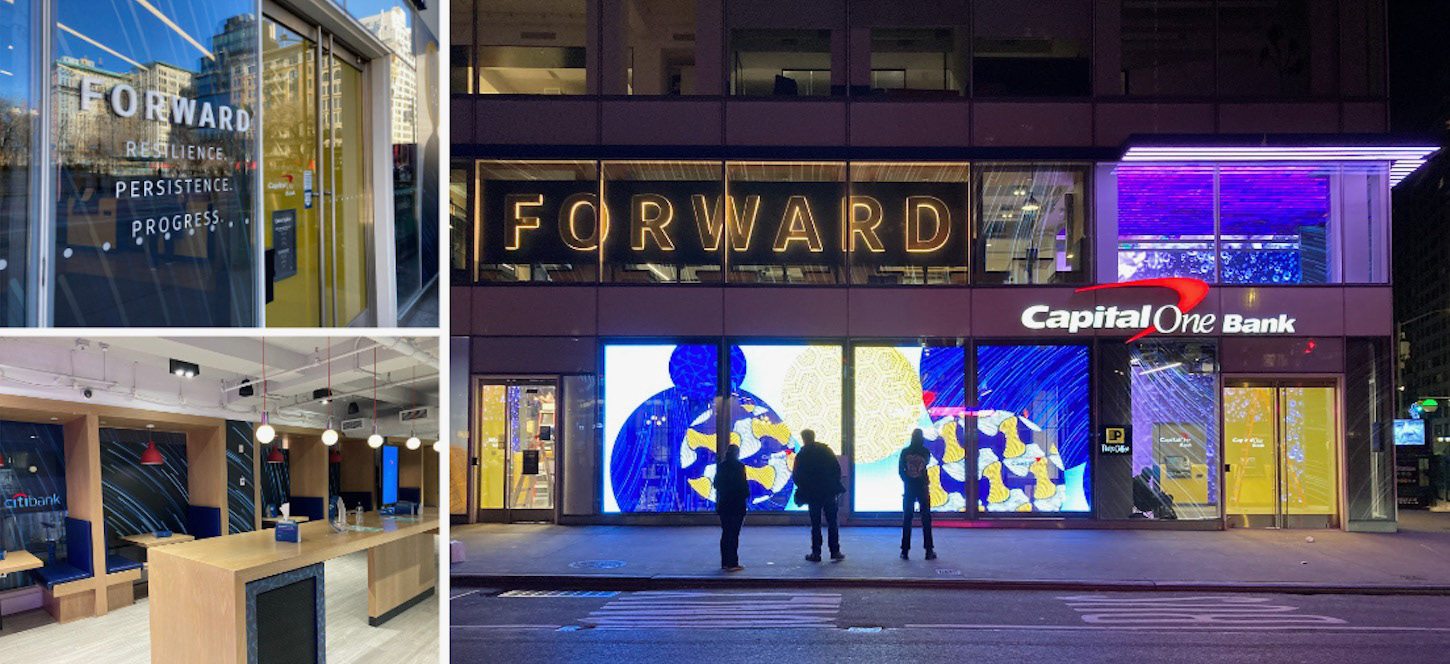 Assistant Creative Director, Cafe & Retail Experiences (Aug '20 – Feb '21)
The Summer of 2020 left a cloud of utter hopelessness looming over the nation after the deaths of Ahmaud Arbery, George Floyd and Brionna Taylor. Many companies made commitments to help end racial injustice. As 2021 approached (the 100 year anniversary of the attack on Black Wall Street aka the "Tulsa Massacre"), Capital One activated its retail footprint to make a bold statement that expressed its moral stance and monetary commitment to ensuring racial equity and social justice reform. 
Capital One's opportunity was, not only to acknowledge historical and present-day financial injustices, but to demonstrate tangible support in Black communities and co-imagine a banking relationship that is unlike any other.
Activate Capital One's Bank retail footprint as a channel for an unforgettable immersive, sensory in-person experience where physical, sonic design to tell a visceral story about the past, present, and future of Black Excellence and what it means to Change Banking for Good®. 
2)
Amplified the Creative Director's vision with stakeholders and supported early negotiations with VP+ leadership and vendors to ensure precise adoption of theme, physical design concepts, and sonic experiences.
3)
Partnered with Art Director to iterate and approve internal and external creative, supported content development to ensure campaign remained on-brand and on-theme.
4)
Supported amplification strategy through channel selection and content distribution plan to drive customer awareness and engagement.
5)
Maintained quality assurance of internal contractor deliverables, including LED screen animations, scripting and storyline adoption, video content selections, merchandise.
- 
100% positive/neutral sentiment earned media coverage across multiple verticals.

- 
17K 'About Page' views, 3.4M impressions across Social Media

- Maintained high organic social engagement throughout campaign

- 
Earned company's highest award: Capital One Circle of Excellence
Led by the visionary Tina Johnson-Marcel, a team of Black designers and art directors developed the concept to transform five building in to celebratory and educational sites of Black Excellence. Custom patterns inspired by Afro-Futurism and ancient symbolism wrapped the buildings at flagship retail locations in Chicago, D.C., NYC and historical French Quarter in New Orleans. Animated LED screens transformed the exteriors to catch the eyes of passers by, while inside the ATM vestibules, the voice of Samuel L. Jackson told the story of the of Black Wall Street and the Tulsa Massacre and a unique audio experience featuring Black musicians, poets and historical figures immersed patrons.